Jackie Ranahan ~ Art
My Artist Journey.
I practice what I preach. For years, my creativity was stifled due to all the excuses: lack of time, I'm not good enough, stress and overwhelm. My years of marketing other people's dreams – days filled with deadlines and stress steered me away from one of my greatest passions – creativity. Thankfully I found it again in the Spring of 2020 and I have never looked back. Painting and creating is a huge part of my life and a passion that fills me with immense joy. I paint for me and I paint for those who appreciate art – will entertain commissions. You can connect with me here. The beauty of original art is contagious.
My Art
I would best describe myself as a contemporary acrylic artist based in Elora, Ontario, whose artistry is both expressive and dynamic and covers a variety of subjects. My paintings convey a sense of energy and movement that captivates the viewer's attention. My use of colour creates a visual impact that is both striking and emotive, while my brushwork is fluid and free, allowing my compositions to flow organically from one element to the next.
My paintings are infused with a sense of admiration for the beauty and complexity of the world around us. I am a firm believer in the transformative power of art and strives to inspire others to explore their own creativity and embrace the joy of self-expression. I want my paintings to evoke a sense of joy and wonder in the viewer. I want them to see the world through my eyes, to appreciate the beauty that surrounds us every day.
Commissions accepted.
Here is a selection of my art to view. I am always adding new pieces to the collection. Contact me if you would like to purchase something for your collection.
Want to hear from me?
I promise I won't bug you much, but I will tell you about any new releases, upcoming shows or exhibits.
Animals
Animals are people too! Bringing life and character to animals through art and seeing how people respond to it is fulfilling.
Landscapes
I just love being outside. Capturing the beauty that is around me in my style of painting, brings me great joy. I hope it does you too!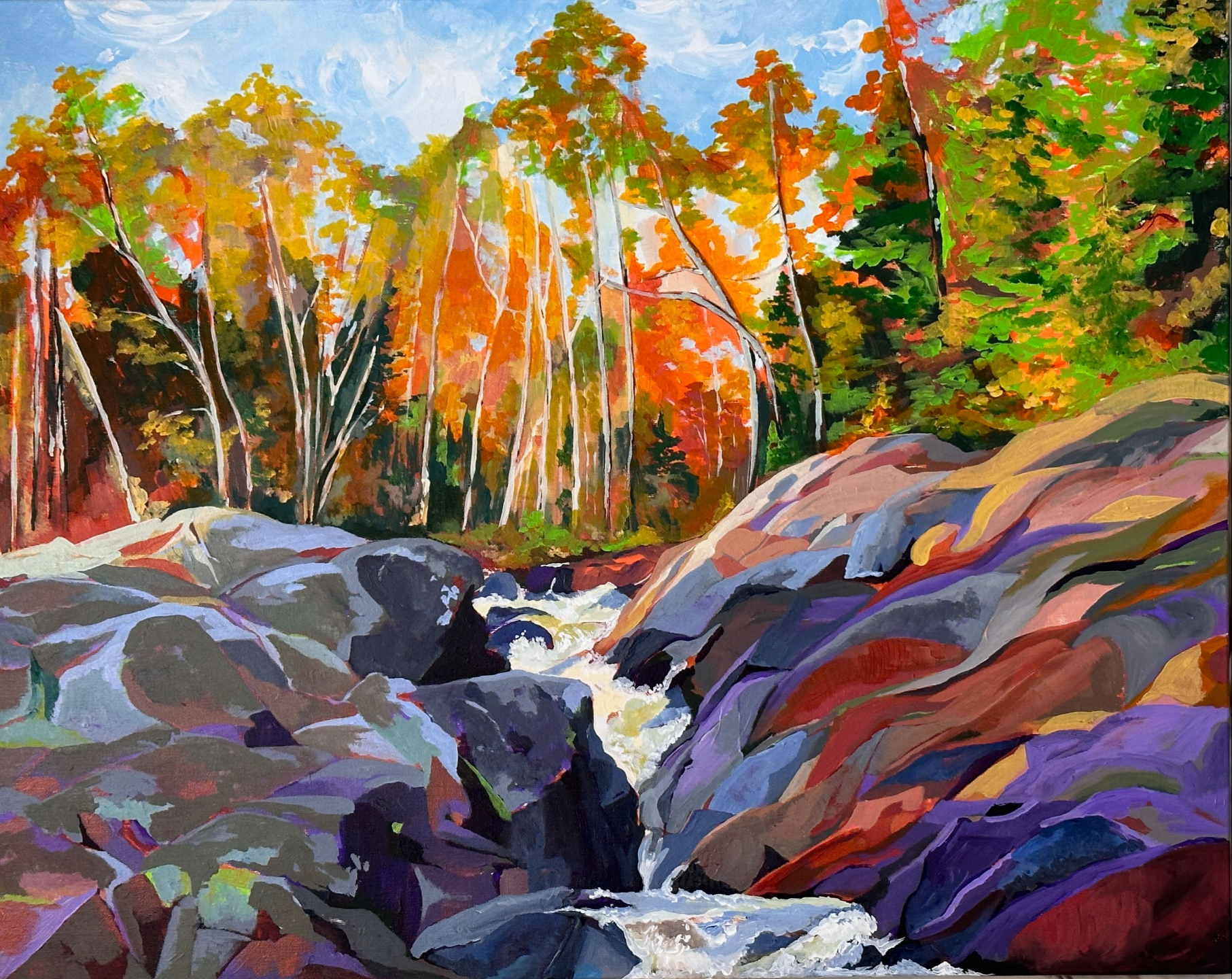 Figures
I love to capture storytelling expressions through an impressionistic style. My loose style and use of bright colours I add an abstract feel and whimsical element to the piece.